Education:
Strategic financial analysis for business evaluation – Harvard Business School, Cambridge, USA, 2014 (executive education program)
Doctorate in Business Administration with emphasis in Finance – Business School Lausanne, Switzerland, 2007
Masters in Finance – Webster University, St. Louis, USA, 2003
B.S. in Finance – University of Zagreb, Croatia, 2001
Candidate for 2nd level of the CFA program
Experience:
Andrej started his career in 2002 in USA as a finance analyst in Sodexho Inc. In 2003 he joined Hrvatski Telekom as an assistant in the office of Chief Financal Officer where he was in charge of treasury and corporate finance, after which he moved to strategy department managing strategic planning for all member companies of T-HT Group. In 2007 Andrej co-founded fund management company Platinum Invest where he was a board member until 2008 when he sold his equity stake and became head of corporate finance within Erste Group in charge of Croatian market with focus on M&A projects, recapitalizations and financial restructuring. At the beginning of 2010 he started a corporate finance firm – GRUBISIC & Partners Corporate Finance focusing on mergers and acquisitions, capital raising, valuations, due diligence and financial restructuring. Since its inception the firm has completed over 40 different assignments. Andrej is responsible for business origination, conceptual setup of project engagements, supervision and quality control, client advisory and assurance of fulfillment of all preconditions for deal closing. Since 2004 Andrej has been a professor of finance at undergraduate and MBA program at Zagreb School of Economics and Management, and starting from 2016 he will be visiting professor of finance at Toulouse Business School in France. Andrej is co-founder of Croatian chapter of Turnaround Management Association (TMA) and member of its board of directors.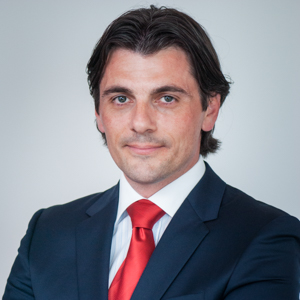 Andrej Grubišić
Managing Partner
andrej.grubisic@grubisic-partneri.net
Find me on LinkedIn here